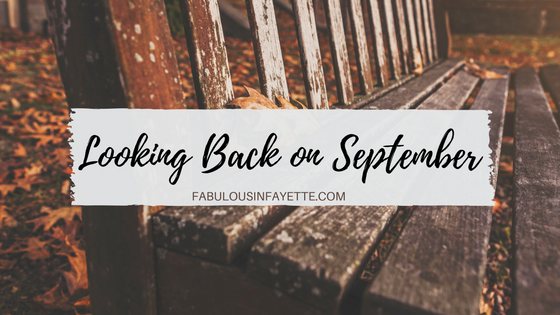 September marks my favorite time of year. It means that fall is just around the corner! That means apple cider, fall fashion, potato soup, scary movies, and all of the best holidays!
It was an exciting and busy month. It started off on a sour note though. My iPhone started malfunctioning and I had to restore my phone, so I lost about two months of pictures and possibly all of my videos from the past three years (sometime in July was the date of my last backup). However, all of my videos are in a backup, so it's a matter of extracting those files and saving them to an external hard drive (I've yet to do it, but I'm crossing my fingers that it works and they all are there!).
September was also a big deal for us Kentuckians. It marked the beginning of National Bourbon Heritage Month, which meant tons and tons of bourbon events to help celebrate America's Native Spirit, and also not to mention the Kentucky Bourbon Festival in Bardstown! To help get in the spirit, I was sent some samples of Bulleit Barrel Strength and I.W. Harper, as well as getting a chance to interview National Whiskey Educator Doug Kragel of Diageo North American Whiskies.
Overall, September was a great month, I hustled like never before, and it started to pay off (and it still is), which I'm incredibly grateful for!
Let's take a look back at the highlights of September 2017…
Attended Day 2 of Red, White, and Boom
Last year, my husband and a bunch of our friends went to Red, White, and Boom, which is Kentucky's largest country music festival and we had a blast! Red, White, and Boom is a must see concert if you are a concert music fan. It is held at Whitaker Bank Ballpark and it lasts for three days with performances by some of the biggest names in country music. After we left last year, we immediately started talking about going next year. Things were pretty hectic and crazy, so we put off our plans and decided not to go. However, I entered a contest and won tickets for the second day of the festival! I was pretty ecstatic. My husband and I rushed home and ate the ribs that we had picked up from Kroger (We were actually out grocery shopping when I got the news. The ribs were the bomb dot com. One of the employees were cooking them in a smoker outside for National Baby Back Ribs Day at the Leestown Road location!). This year, there were over 17,500 people there in attendance each day!
Performances on Day 1 (Friday, September 1): Kane Brown, Luke Combs, Brett Eldredge, and Luke Bryan. Performances on Day 2 (Saturday, September 2): Ryan Follese, Chris Janson, Maren Morris, and Sam Hunt. Performances on Day 3 (Saturday, September 3): Carly Pearce, William Michael Morgan, Dustin Lynch, and Blake Shelton.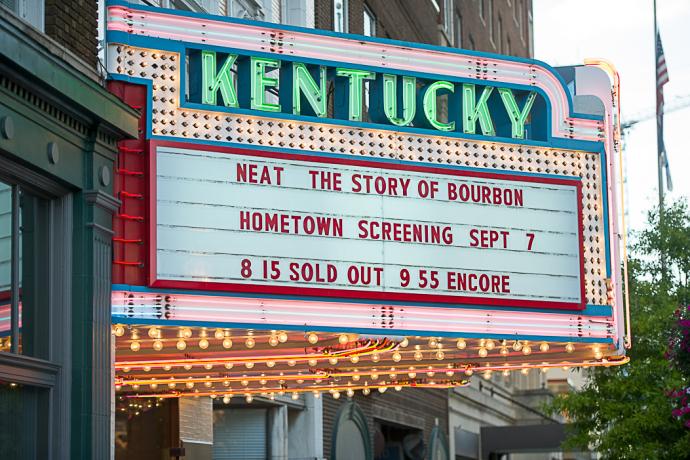 NEAT: The Story of Bourbon Hometown Screening
Earlier this month, I was invited to go to the hometown screening of NEAT: The Story of Bourbon. I've been wanting to see this film for years, and I was so excited that I was able to go on opening night and attend all the festivities that went along with being a VIP.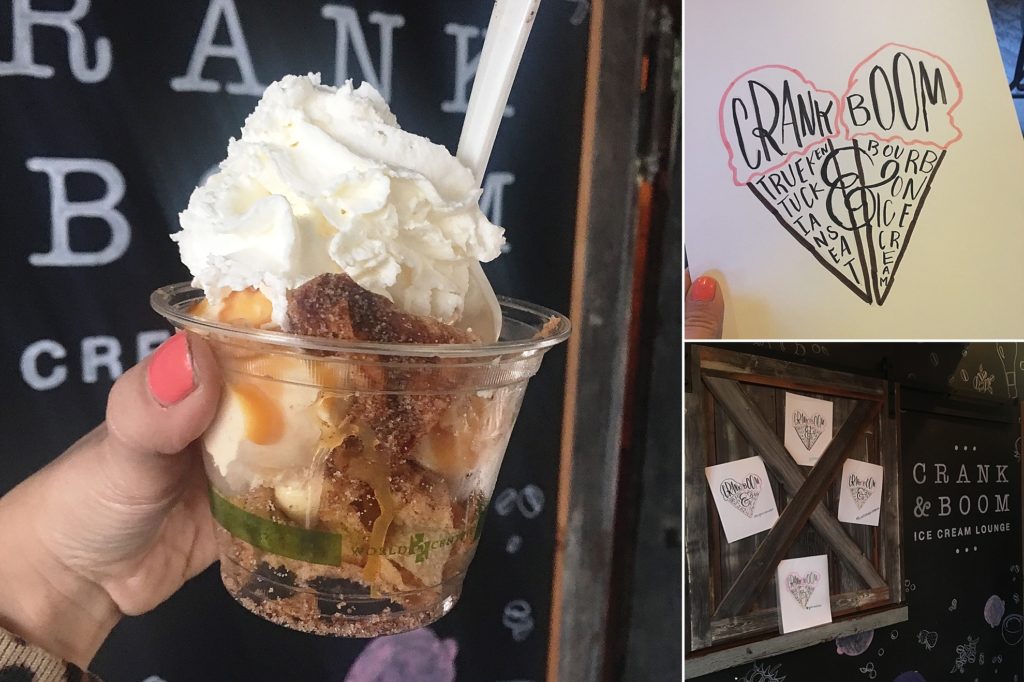 Level Up Class at Crank and Boom with Kiley in Kentucky
I was invited out by Level Up to one of their classes, which was held at Crank & Boom in the Distillery District (um…hello? ice cream!). The class was in hand-lettering and was taught by Kiley in Kentucky. I've personally tried hand-lettering numerous times and even spent hundreds of dollars in supplies, because I was wanting to perfect my technique. I wanted to do that for years, but I was never was confident in my work, so I just gave up on it completely.
Level Up has classes available in Louisville and Lexington . The classes are all taught by local people in the community. The classes are all small in size, which gives the opportunity for a one-on-one learning experience that everyone loves. I'm actually attending another one of the classes that is being taught in Lexington! This time, I'm going to Buns and Braids for Fall, which is going to be taught by Maddie Woff and held at Fitness Collective.
Be sure if you want to sign up for a class to do so ASAP, because classes do SELL OUT!
Louisville has lots of classes coming up, and Lexington has a few coming up later this month (like Cookie Decorating, Modern Embroidery,  and as of now, there are still spots available in the Buns and Braids for Fall class!)
P.S. I got the Peach Pie sundae. It's made with delicious churro chips, peaches and cream ice cream, fresh whipped cream, and a drizzle of peach sauce. Just show them this picture, so they'll know what you are talking about!

Dinner Made Easy: 20 Minutes or Less With Prep+Pared From Kroger
If you like easy meals that take no time at all to cook or prep or are fans of subscription meal plans, then you should check out Kroger or Ralphs version! These kits are super affordable, super delicious, and requires basically no prep at all.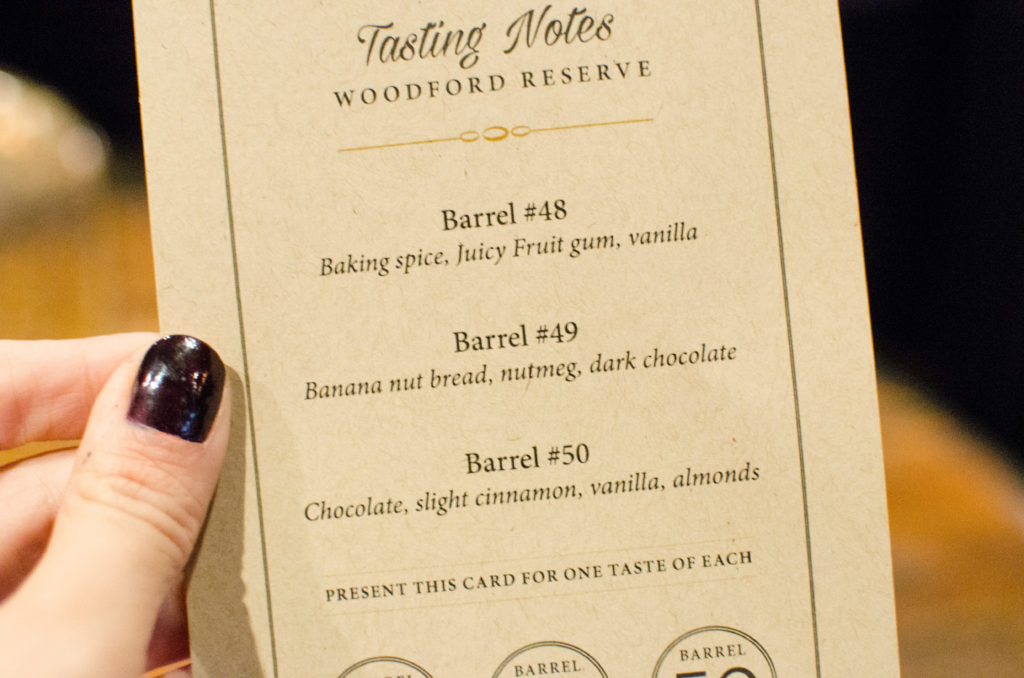 BHG's (Bluegrass Hospitality Group) 50th Barrel Pick of Woodford Reserve
On September 21, I was invited to a celebration of BHG's 50th barrel pick of Woodford Reserve and it was held at OBC Kitchen (which is an amazing restaurant!). This was a big deal, because BHG is the first account in the world to pick fifty private selection barrels of bourbon from Woodford Reserve! There were appetizers, a small presentation, as well as tastings of the bourbon that was chosen. We got to taste three different picks, which were labeled #48, #49, and #50.
#49 was my favorite!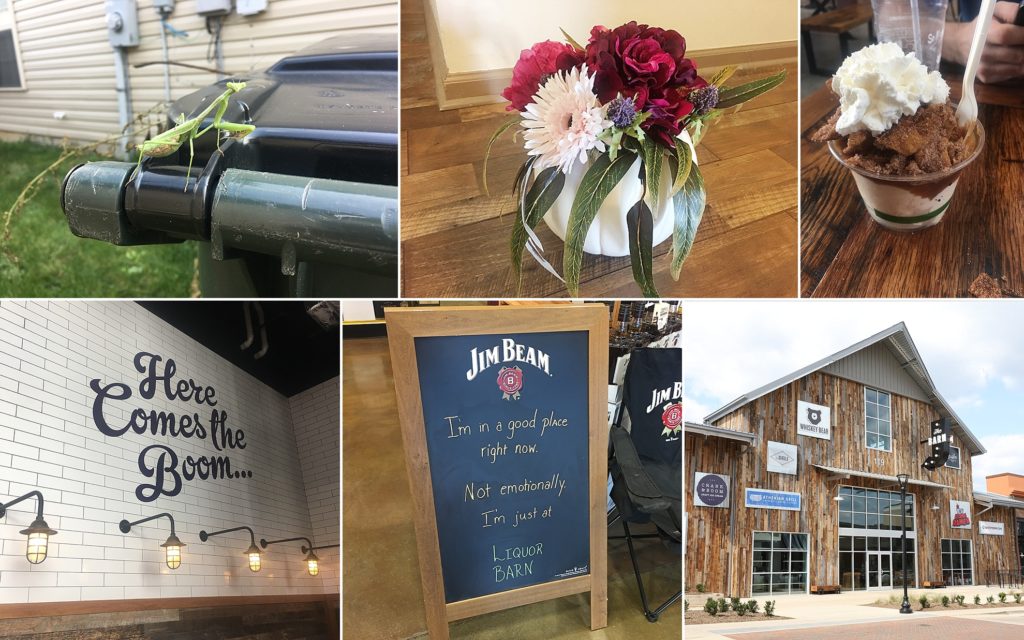 Random Snapshots from September:
[top left] We made a new friend. He was just hanging out on our trash can!
[top middle] I attended a FREE class at Michael's. This class was the Fall Floral Pumpkin Decorating class. You just had to buy the pumpkin and everything used to decorate it was free! This was my creation! Michael's has some free upcoming classes (some are even kid friendly!), so you should check them out! The classes are at ALL Michael's nationwide!
[top right] Remember my Peach Pie Sundae from Crank & Boom that I just mentioned earlier in my post? Yeah, I had another when I went to eat at The Barn!
[bottom left] Crank & Boom opened up their second location at The Summit at Fritz Farm (it's inside of The Barn – Kentucky's first and finest artisan food hall. All of the restaurants are local!)
[bottom middle] Liquor Barn always has the most creative signs!
[bottom right] The Barn at The Summit at Fritz Farm officially opened in mid-September (it's home to Athenian Grill, Atomic Ramen, Crank & Boom's second location, Pasture by Marksbury Farms, Smithtown Seafood's second location, The Deli, Whiskey Bear, and Kentucky For Kentucky's second location).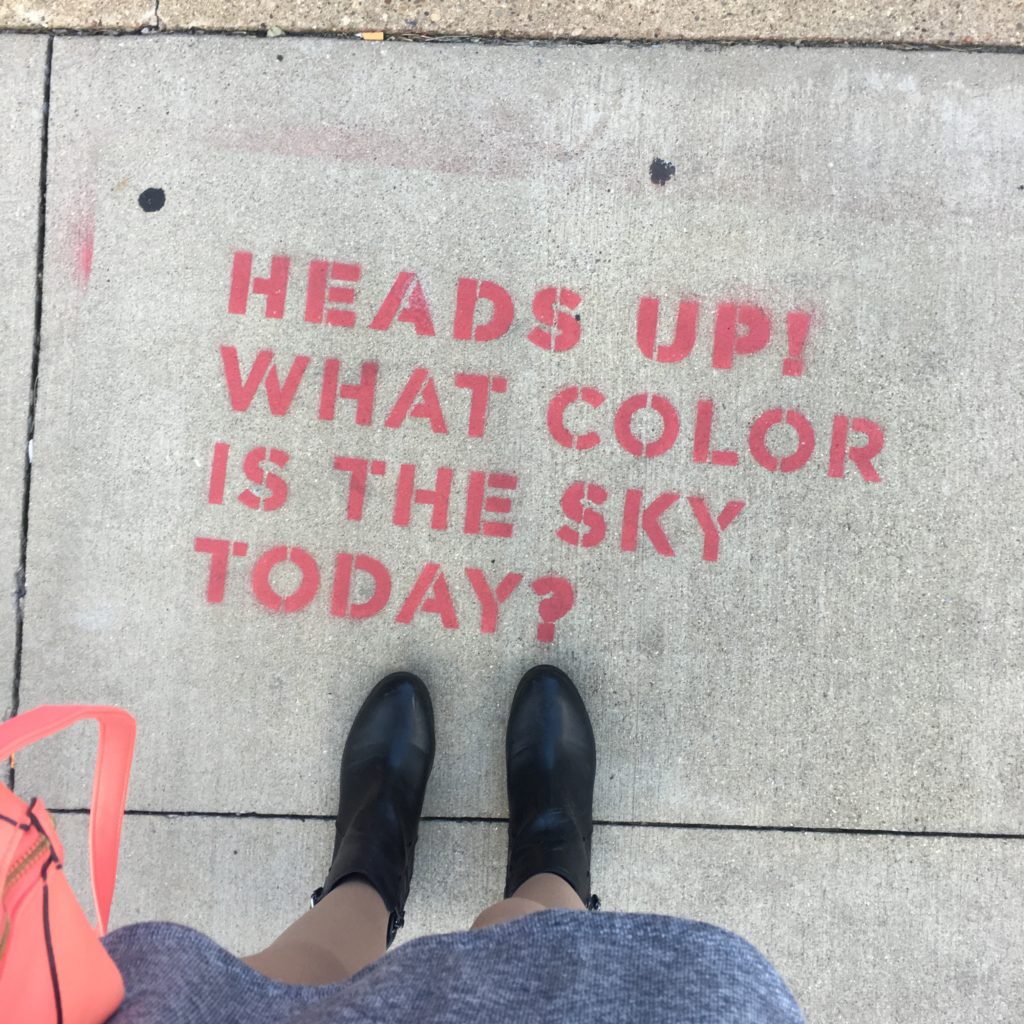 ICYMI:
Here's to a great October!! I can't wait to see what it holds!
What are you looking forward to the most this October?