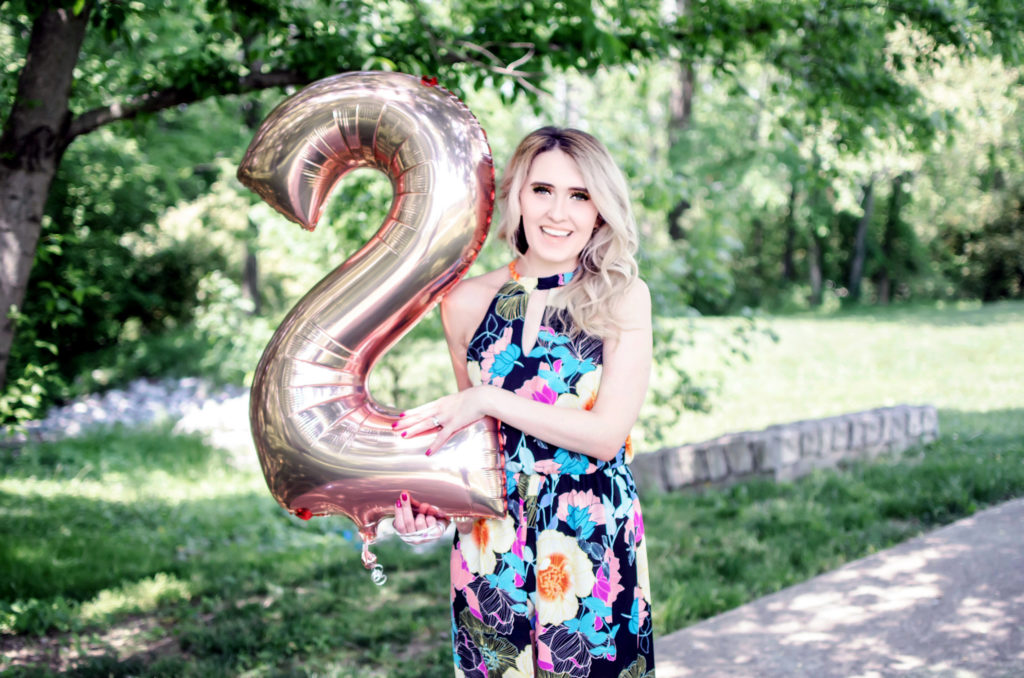 Today is a very special day! Today marks two years since the launch of Fabulous in Fayette!
Like I mentioned in last year's anniversary post, I'm no stranger to blogging. I've been blogging for NINE years and had my previous blog for 7 years before I shut it down completely (I can't believe I had it for that long!). I wanted to start completely fresh and have one direct focus – Lexington and Kentucky, so in May 2016, Fabulous in Fayette was born. I can't believe that today, May 16, 2018, Fabulous in Fayette is celebrating its two year anniversary!
Fabulous in Fayette was started to celebrate the fabulous city of Lexington, the great state of Kentucky, and Southern living. There are just so many things about Lexington, and Kentucky that makes it unique and stand out from other places.
I wanted Fabulous in Fayette to be a plethora of knowledge and be a go-to site when wanting to find local businesses to support, restaurants to eat at, events to attend, and things to do. I wanted to showcase the beauty of our city of Lexington and showcase things that people may overlook.
I'm a huge supporter of local businesses and I wanted to be sure to spread the word about my favorite businesses, which is why I started a weekly series called Local Spotlight and a monthly series called A Local's Guide to Lexington. Lexington is such a wonderful place to live, which is why it is constantly on lists such as #26 Most Exciting Food City in America (Zagat), #31 Best City to Live In (USA Today), one of the top five "Underrated Foodie Cities of the South" (USA Today), #16 Best Large City to Live In (Wallet Hub), #25 America's Best City (Bloomberg), #2 Most Charitable City in America (Deseret News), #4 Most Pet Friendly City (WalletHub), #50 Best Places to Live – Top 100 (Livability), One of the South's Best Cities – Top Ten (Southern Living), and countless other accolades. Kentucky has also been on some amazing lists as well!
I wanted to encourage people to get out of their comfort zone and explore the state, instead of just staying at home. Hopefully Fabulous in Fayette helps with that! Not only did I wanted to encourage fellow Lexingtonians and Kentuckians, but I wanted to encourage out-of-state people to travel to Kentucky and experience all it has to offer from a local's perspective! Here's to another great year in the bluegrass!
 Regular Series That Appear on Fabulous in Fayette:
Popular Posts from 2018

(excluding any "holiday" and "things to do…" related posts)
I wanted to thank everyone who has followed me, commented on my posts, and those who have shared my posts. It really means a lot to me!
Now that Fabulous in Fayette has entered its second year, I've already had some new amazing opportunities come my way and have done collaborations with some amazing local businesses. I can't wait to see what Fabulous in Fayette evolves into next year!